Hospital for Advanced Medicine & Surgery (HAMS)
Is a multi-disciplinary tertiary care boutique hospital situated in Dhumbarahi, Kathmandu. It has been providing quality and affordable healthcare for over 22 years now. With a faculty like no other supported by highly-experienced clinicians, technicians & administrators, backed by state-of-the-art technology and dependable infrastructure, this hospital is fostered by highly-trained and caring nurses who strive to give you the best patient care and experience the town has to offer!

Dawn Till Dusk-Nepal
Dawn Till Dusk is the first mountain bike company in Nepal run by professional Nepali mountain bikers, Chhimi Urkyen Gurung & Sonam Gurung. Dawn Till Dusk runs bike tours in Nepal & Tibet. Our tours are specially designed to take you deep into the culture and lifestyle of the local people and show you the best trails in the Himalayas, where most mountain bikers rarely get a chance to ride!
It started its operation in the year 1987 from Thamel, Kathmandu. The two brothers, Sonam and Chhimi Gurung together with few mountain bike enthuciasts started the biking outfit to explore the fascinating trails of Nepal. At the time when the people of their age would buy a piece of land to build their family house, they invested their money on a completely new phenomenon – Mountain Bike!! As absurd as it may sounded like back then, but now they laugh at the then people's notion that they were "nuts" to buy mountain bikes with the money otherwise they could have easily bought a chunk of land and benefitted from the land price appreciation.
Dawn Till Dusk today has a sizable operation and a very good reputation among the mountain biking community for operating quality tours and epic MTB race such as The Yak Ru. Besides running commercial mountain biking tours, Dawn Till Dusk also organises various charity based tours.
Nepali Ghar – boutique hotel
Welcome to Your Home in Nepal
Handcrafted with heart and soul, Nepali Ghar offers 34 aesthetically designed rooms providing an authentic experience that adheres well to the unparalleled luxury.
Located in the heart of Kathmandu, Nepali Ghar showcases the finest craftsmanship, blended perfectly with the most modern amenities to provide you with utmost comfort. Nepali Ghar is truly a reflection of genuine Nepali
hospitality, traditions, and culture that assure a memorable stay and moments that will always be treasured.
Yakety Yak – Ranked No. 1 hostel hotel in Nepal
Yakety Yak Hostel is located in Thamel. The heart of hip and happening Kathmandu. It is a planned and purpose-built hostel and not some residential building converted to a hostel. Everything is within minutes, if not seconds of the hostel. The hostel compound itself is home to 3 restaurants, cafes, pubs and convenience store. Outside the hostel are scores of shops, travel agents, adventure specialists, cool clubs, music lounges – you name it.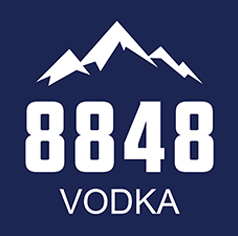 8848 world's purest vodka
Mount Everest, known as Chomolungma by Sherpas meaning Mother Goddess of the Earth is the highest point in the world standing at 8848 meters. This vodka is crafted from imported grain spirits, distilled from Soft French Winter Wheat and blended in small batches with Pure Spring Water from the Himalayas. http://8848vodka.com/

Big Mart – your convenience store
Big Mart is a chain of supermarkets in Nepal. With a mission to be the most admired supermarket chain in South Asia, Big Mart endeavors to bring world-class grocery retailing to the Nepalese masses. For more information visit their website or get in touch in with us at https://www.facebook.com/BigmartNepal.
For telephone inquiries, please call at +9771400520 or write to us at info@bigmart.com.np

EKbana – The IT solution provider
EKbana is with a robust team of web & mobile enthusiasts. We offer creative and cost-effective solutions for web design and development, web-based applications, mobile applications, and mobile QA. With delivery teams in Tokyo and Kathmandu, we take pride in providing quality services to our clients globally. Our vision is to provide complete Information Technology Solutions with the best design and web engineering practice. For more information, Visit their site.
Himalayan Java Coffee
Himalayan Java is the first Speciality Coffee house in Nepal, which excels in quality and customer service. Himalayan Java has now been doing business in Kathmandu since 1999, and over the past fifteen years, the company has grown and progressed in many areas. Himalayan Java coffeehouse is designed to promote coffee drinking and to provide a unique, relaxing, comfortable, clean environment for customers to escape from the pressures of the outside world and drink coffee beverages, meet friends in a totally different atmosphere. For more information, visit their site.
The North Face – Outdoor gear
The North Face, Inc. is an American outdoor product company specializing in outerwear, fleece, coats, shirts, footwear, and equipment such as backpacks, tents, and sleeping bags. https://thenorthface.com/
Thamserku supports Yak Ru with e-Bike
Thamserku offers e-bike tour in Nepal. It is possibly the first company in Nepal to offer e-bike tours to variuos exciting destination in Nepal such as Mustang and and Pokhara. They have come forward to help support Yak Ru race with their e-bikes for Medic's swift mobility during the race. More at https://www.thamserkutrekking.com/ebikingnepal/
Brasil Ride and Yak Ru join hands to cross promote
March 17, 2016
Two of the best-in-class mountain biking races from Brazil and Nepal have joined forces to cross-promote each other's race, Brasil Ride and Yak Ru-Annapurna Challenge. This is an excellent example of cooperation among the mountain biking fraternity of the world. Brasil Ride is in its seventh year running while Yak Ru is in its third year. Brasil Ride is scheduled between 15 to22 October 2016 whereas Yak Ru is scheduled from 22nd April till 03rd May 2016.
Brasil Ride is held in the South American tropical rainforest settings of Brazil whereas Yak Ru is held high in the mountains of Himalayas of Nepal, but both of these races provide one thing in common, that is an Epic setting for the competition. World's best mountain biking athletes congregate in these two races to challenge their own very best and relive the moments.
The two race organizers have also agreed to send their athletes and officials to each other's race as a means to further bolster co-operation between them.
For information on these races, please visit the following websites.
http://brasilride.com.br/
http://www.yakru.com/
For further communication, please contact
Public Relations / Media
Mob. + 55 (19) 9 9605.4899
Brasil Ride Press Team
press@brasilride.com.br
www.brasilride.com.br
Mr. Sunil Chandra Sharma
Race Marketing Director
Mob +977 9801011287
Yak Ru – Annapurna Challenge
www.yakru.com