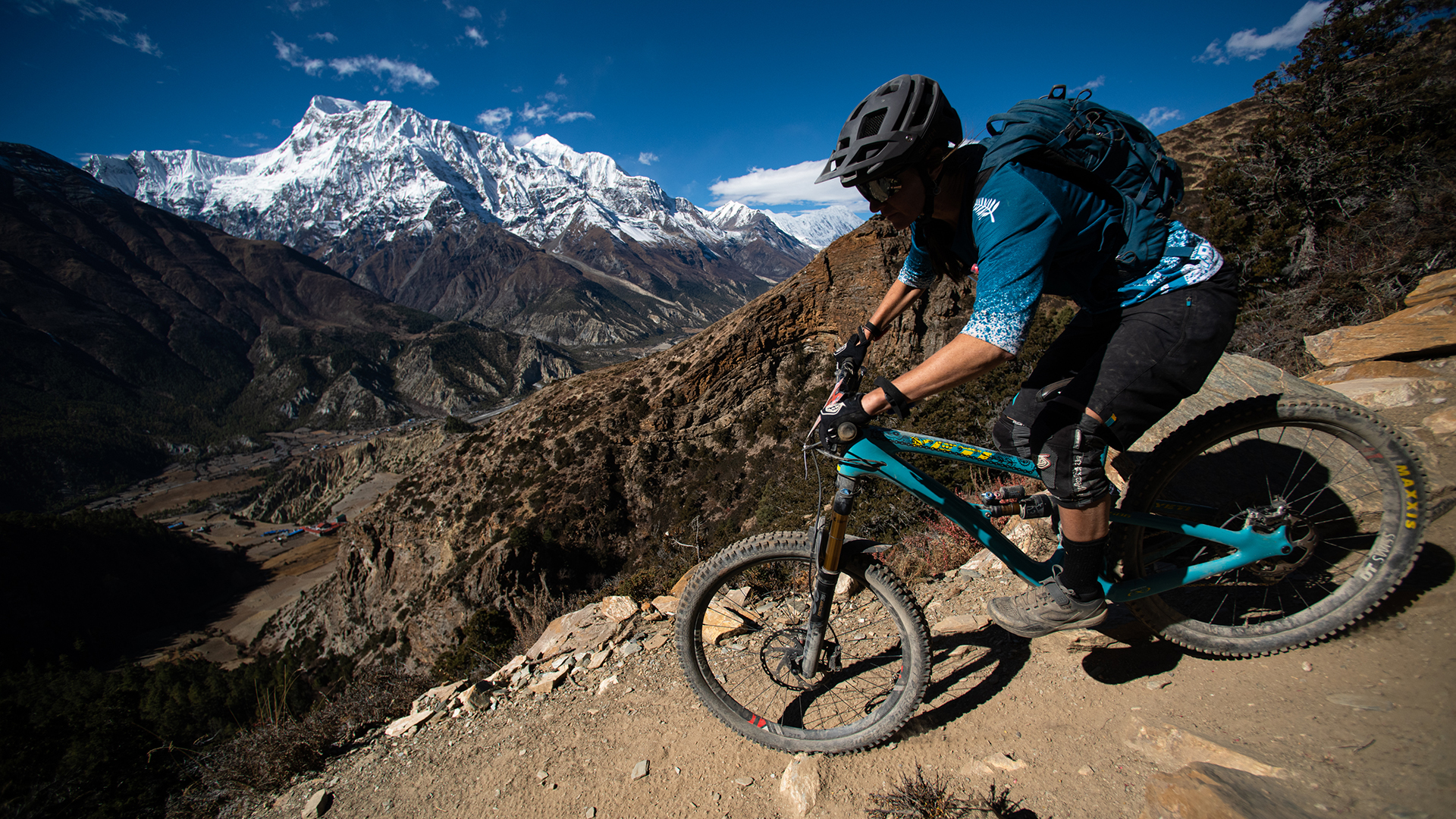 Training for an endurance event requires a mixture of different training modes. Going for long-duration rides, or 'clocking mileage,' seems the right activities towards building good stamina for a race such as the Yak Ru, where being able to complete each race day's distance – and to do so day after day – is vital.

Training time
However, to optimize your training time, even more, it is better to vary your workout with a mix of more laborious 'efforts' and easier 'recovery.' The duration and degree of effort should be pre-planned and suited to promote specific physiological adaptations, getting athletes stronger and faster progressively over a series of workouts, such that they arrive at the start of the race in the best possible shape. This is interval training – an essential to any effective training program.
Interval training for cycling is best done indoors on a stationary trainer – typically a device that attaches to the rear wheel or drivetrain of the bicycle and provides resistance to simulate a road surface. A stationary trainer workout with intervals allows you to focus on putting in the effort (or resting) for particular, repeatable durations. Nothing more, nothing less – it is a very targeted, time-efficient method of training. For more information on why indoor trainers are so beneficial, you can check out this article by Outside Online.
Indoor interval
Indoor interval training can be done at home with a small investment in a stationary trainer and associated training software or app; but it is much more fun when done in a group environment, which provides additional incentive to keep up your efforts. An excellent example of a modern indoor group cycling studio is Athlete Lab, which allows multiple rider participation on the same course or workout, allowing athletes of various abilities to ride together and interact.
Whether by yourself or in a group, indoor intervals allow you to train with 'no excuses' – you have no reason NOT to do a workout to your best ability or without cutting it short – as they boast the following advantages:
– A clinical, consistent approach to workouts
– Safety, unaffected by bad traffic or poor road/trail conditions
– Protection, away from wind, pollution, and adverse weather
– Precision in monitoring and comparing workout data
– Positive psychological boost through watching motivational videos or listening to motivational music during workouts
Outdoor interval
Of course, intervals can also be done outdoors, but it can be challenging because you are subject to factors such as weather, wind, traffic, and variable road surfaces. Not to mention the fact that there are downhills where you have to 'coast' or freewheel.
Nonetheless, if you do manage to find a good stretch of road or trail that is unhindered by adverse training conditions, you should take advantage of it and consider structuring an interval workout. For example, you might start tracking the time taken to ride a particular uncluttered loop or uphill stretch at the effort, recover for a set time upon completion of the loop or while coasting downhill; and then repeat.
Outdoor interval training works well if you have a suitable hill to ride up and down repeatedly.
Monitoring efforts
Interval training only works if you have the means to monitor your effort consistently. The most basic tool would be a stopwatch; for the next level up, a bike computer with an essential speedometer/timer function (especially for outdoor intervals). More advanced workout data can be gleaned with bike computers that have a cadence sensor, are GPS-enabled, and can be paired with heart rate monitors and power meters.
Finally, it is essential to remember that interval training – while a departure from 'steady state' riding – does require a measured approach to execution. There are many types of intervals to address the various aspects of cycling fitness and types of cyclists. Do consult literature or information online regarding the different workout structures, intensities, and recoveries that are appropriate for you, your race goals, and your current fitness state; or seek the guidance of a coach/trainer for advice on proper workouts or a training plan for the Yak Ru.
Author
Wilson Low completed the inaugural Yak Ru Annapurna Challenge in 2014. A self-professed outdoor endurance junkie, his past competition experiences have included the Cape Epic; qualification and completion of the Ironman, 70.3, XTERRA, and Multisport World Championships; and several expedition-length and multi-stage adventure races. Wilson is based in sea-level Singapore and works as a professional mountain bike skills instructor with MTBSkills Singapore as well as a triathlon coach with Athlete Lab.
www.mtbskills.com.sg, www.athlete-lab.com