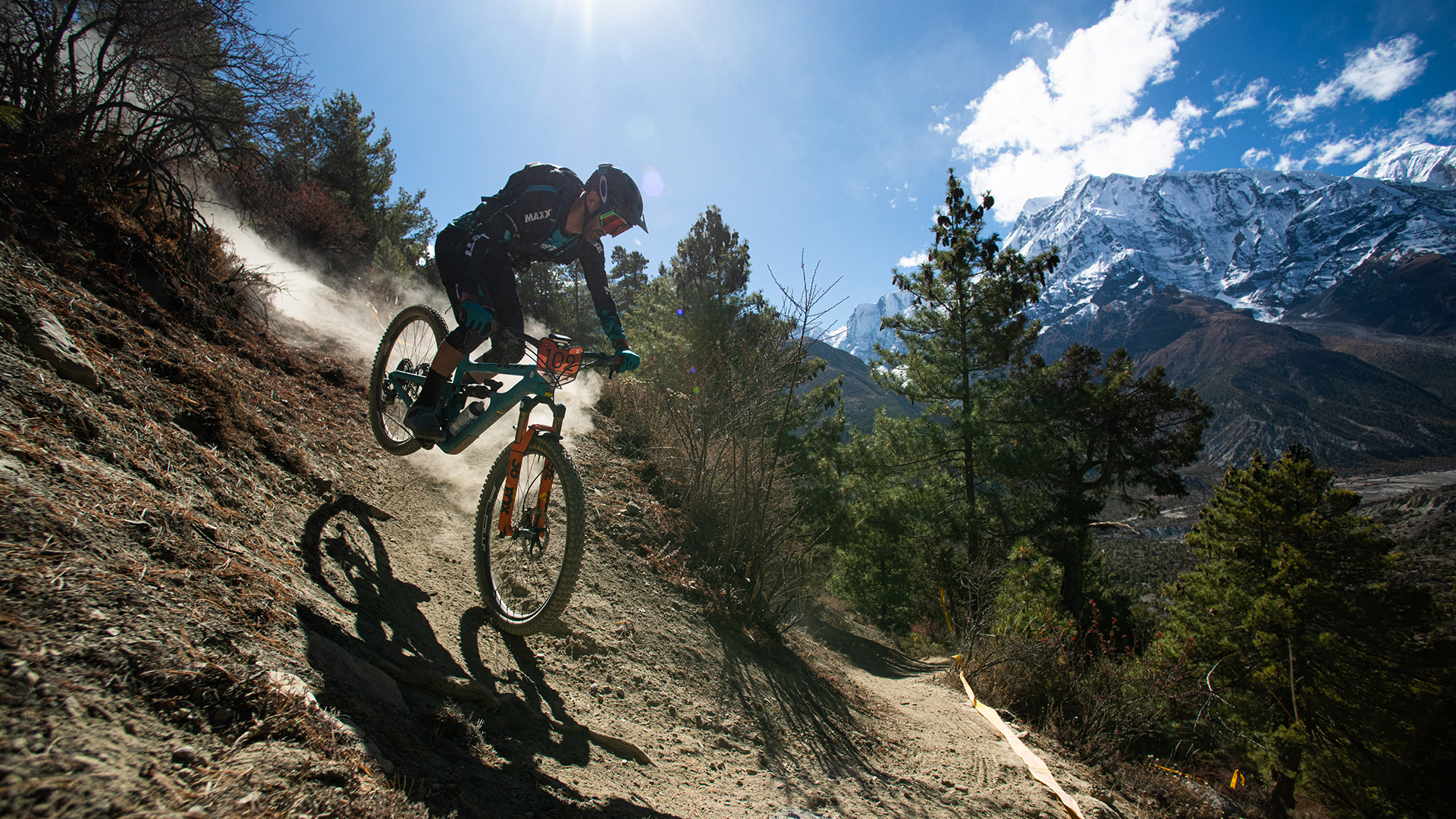 If you have made it this far in our series of preparation articles, surely, you must be counting down the days to go to the Yak Ru!
We have gone through the hard skills and strategies for dealing with almost every aspect of the race, except perhaps the most critical element of all. Here are four essential things to keep in mind.
Not Your Average MTB Race
A dedicated cyclist, even one with experience in past races, needs to adopt the mentality of an all-rounded endurance off-road athlete. Unless one is supremely conditioned and acclimatized (as most local participants would be), it makes more sense for the visiting racer to brace for some unfamiliar hardships. The extent of one's 'racing' would include stretches of scrambling up and down some steep, unrideable sections of walking trails, and even sustained pushing or carrying of bikes. It will almost certainly include segments that require significant technical riding skills – including high-speed dirt roads, rock-strewn paths, snow/ice fields, and slope faces with high exposure (right next to cliff faces).
Earlier in the race, the advantage would go to those who do not mind repeated, explosive bouts of effort and recovery (in line with the undulating terrain where you may be on and off the bike numerous times in a short space of time). Those who train to carry heavy loads on their backs for extended periods will cope well with the later stages of the race where sustained climbs and thin air are guaranteed. Mentally preparing yourself to go hard in both sets of circumstances is essential.
Have done the routines mentioned above, it does not necessarily make the effort of going through the race any more comfortable; it is more a matter of one accepting the inevitably of hardship – and the rewards that go with it. A Zen-like state of mind should prevail; and much like the Buddhist approach to life that is central to Nepali culture, it elevates the unique experience of adventuring and exploring few cyclists dare to venture with bikes, let alone race them.
Thriving Amongst The Nepalis
The Yak Ru is organized and coordinated by Nepalis, and your daily interactions with the officials, support crew, porters, and guest house staff along the trails will be colored deeply by the exchanges that go on. As a foreigner, one can feel a sense of 'otherness' when observing the seamless, rapid Nepali banter. But it is important to remember that you are amongst friends, and a tight crew at that – no question nor a plea for help goes unanswered amongst the Yak Ru party. The remoteness of the race pretty much requires that everyone help one another, regardless of position or nationality, competitor or otherwise.
Of course, the settings are often relaxed, laid back, and involve substantial waiting: the race stages usually start mid-morning, after a leisurely breakfast; figuring out when the porters will turn up at the end of each stage; even looking forward to when the last riders will come in or when the first meal arrives on the table. That is living on 'Nepali time,' something that may not come easy to visitors from hectic, urbanized countries. Learn to go with the flow.
Nonetheless, a critical point that will be made in the welcome brief by the race director is the emphasis on the fact that, helping each other when an urgent situation demands it – putting aside the competition. The Yak Ru is about forging friendships and always sustaining them, particularly when dire circumstances supersede the race itself.
Anything less – especially in the face of emergencies such as bad weather, accidents, or any such scenario where safety is at stake – would be considered not only unsporting but reckless and foolish. Being a loner has no place in the mountains; being embraced as part of the Yak Ru family is much more preferred.
Always Be Prepared
The Boy Scouts were right: preparation in its many forms – training, picking the right equipment, testing your plan and strategy – is a confidence booster in itself as it reduces leaving things to chance. Trust in the training you have done – that is, if you have chosen to undertake the correct forms of exercise, to begin with.
Remember, you are hundreds of km from the nearest decent bike shop, and if you need some high-tech, fangled bike component to keep on riding, you might be let down severely. It is the irony that modern mountain bikers face: being dependent on access to technology for maintenance when the original idea of the sport was to get away from the clutter and bustle of modernity and back to nature. Lesson: pack what you will need for Yak Ru, no matter how remote you think the chance may be off you breaking or losing something bike-related (that could very well end your race). Being a bit picky and cautious here can pay dividends.
MacGuyver-ing your way out of problems is often the preferred remote-area solution. Be adaptable and not be afraid to ask for help from competitors/staff/crew in this regard. Everyone is more than willing to bring you a solution – it is already tricky enough racing the Yak Ru, after all.
Takeaways
The main takeaway from all these points is to have that overall mentality of humility. This is by far the most significant advantage you can afford – especially when you are:
– stacked against a wild landscape with epic, towering mountains;
– where real 'biking in actual mountains' leave you no place to hide in terms of technical skill or physical ability;
– where the places you will visit will place you quite far from First-World conveniences and 'instant gratification';
– where the competition is likely fierce (against the competent local racers as well as oneself).
I now wish you Godspeed and the very best and will do so again when I meet you at the start line next month (on April 2). Yak Ru!
Author
Wilson Low completed the inaugural Yak Ru Annapurna Challenge in 2014. A self-professed outdoor endurance junkie, his past competition experiences have included the Cape Epic; qualification and completion of the Ironman, 70.3, XTERRA, and Multisport World Championships; and several expedition-length and multi-stage adventure races. Wilson is based in sea-level Singapore and works as a professional mountain bike skills instructor with MTBSkills Singapore as well as a triathlon coach with Athlete Lab.
www.mtbskills.com.sg, www.athlete-lab.com