stay in touch
Sign Up For
Updates
Some description text for this item
Yak Ru Race probable for 2024


Dear Yak Ru Enduro Race Community,
First and foremost, we extend our heartfelt gratitude to all of you for your unwavering support and enthusiasm throughout the years. Your passion for the Yak Ru Enduro Race has been the driving force behind this prestigious event, and we cannot thank you enough for being an integral part of our global family.

The past few years have been incredibly challenging for all of us. The COVID-19 pandemic and the devastating series of monsoon floods in 2021 took an unforeseen toll on our beloved region, and regrettably, we could not organize the race since 2020. We understand the eagerness and anticipation to return to the trails and conquer the mighty Yak Ru Enduro once again.

We want to assure you that, behind the scenes, we have been tirelessly working towards making the next race possible. Our commitment to delivering a safe, unforgettable, and smoothly-run event remains steadfast, and we are deeply aware of the dreams and aspirations that our race holds for you and riders all around the world.

However, in our pursuit of excellence, we also recognize the importance of patience and meticulous planning. We want to ensure that every aspect of the event is thoughtfully considered and that we can provide an exceptional racing experience while prioritizing the safety and well-being of everyone involved.

As we navigate the complexities and uncertainties brought about by the pandemic and the aftermath of the floods, we need a little more time to finalize the arrangements for the next Yak Ru Enduro Race. We want to do justice to the legacy of this event and create an environment where all participants can truly savour the spirit of competition, camaraderie, and adventure.

We promise you that this additional time will be well-spent. Our team is using it to explore innovative ways to enhance the race experience, reach out to potential sponsors, and establish even stronger ties with local communities to ensure a lasting positive impact.

Rest assured, the moment we have a confirmed date for the Yak Ru Enduro Race, you will be the first to know. Our communication channels will be primed with all the details you need to plan your journey to Manang, Nepal.

In the meantime, we encourage you to stay connected with us through our social media platforms, where we will keep you updated on the progress and share inspiring stories from past races and the vibrant mountain biking community.

Thank you once again for your unwavering loyalty and support. Together, we will rise above these challenges, and when the time comes, we will gather again in the majestic Himalayas to celebrate the thrill of mountain biking and the spirit of resilience that unites us all.

Wishing you endless trails and boundless adventures,

Sunil C. Sharma, Chhimi U. Gurung
Welcome to Yak Ru
World's highest enduro mountain biking race
The Yak Ru Enduro is a real pilgrimage into the heart of the Himalayas – to a mountain biking destination that overflows with natural beauty, is steeped in mythical lore, and offers the ultimate Big Mountain riding experience. Athletes become adventurers as they venture high into the alpine – in search of wild and exciting singletrack to not just race on, but to forge everlasting memories and pacts of camaraderie embodying 'the spirit of enduro'. The three days of 'onsight' enduro competition they will embark on forms just one part of their grand exploration, right beneath the shadow of the majestic Annapurnas – some of the tallest mountains in the world in Nepal.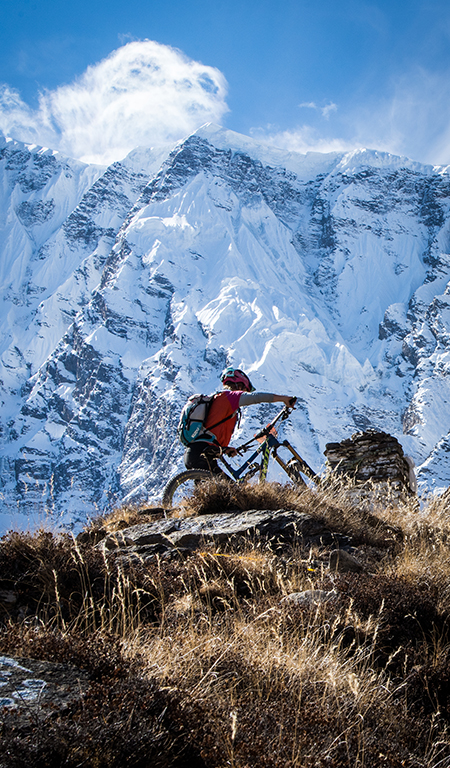 3-day enduro race: Flat and climbing sections are un-timed and mainly descending sections are timed.  3 to 6 hours of riding per day, with 2-3 timed sections throughout each day. Times will be added together over the span of the 3 days to get your overall result at the end of the event.
Non-competitive riding before and after the 3 race days
A short, non-competitive acclimatization ride precedes the first day of racing; and a longer, non-competitive celebration rides follows after the last day racing to give a total of 5 days of riding. This event is structured as such with the health and well-being of all participants and staff in mind: to allow riders ample time to get accustomed to the high altitude via the acclimatization ride; as well as ensuring safety (and plenty of great photo-taking opportunities!) during the scenic and very rugged/exposed descending route during the return journey.
Be part of the 10-day long awesome adventure that combines cultural and natural immersion this coming 11-20 November 2021.
Join as race support crew
yak ru
volunteers!
Do you enjoy working with an international team of medics, photographers,Trail builders and Motor-X riders?
Yak Ru 2019
participants'
reviews
Find out what they have to say
Its been a rad adventure. An extended ride holiday to Tilicho lake after Yak Ru race was rad. Many fond memories. Thank for having us.
enjoyed the fresh air in the mountains of Manang. Mind-blowing scenery while racing. Wish I had more time to enjoy the scenery and soak a bit more in the environment.
I am glad I came to Nepal to ride and race. One tick on the bucket list. Extending the ride after the race was another level altogether. Thoroughly enjoyed the culture and hospitality of the people of Nepal.
Nepal's mountains reminded me of New Zealand except they are only bigger. Biking here is so superb that I am glad I extended my riding trip after the race and covered more grounds.
Nepal is such an exotic place to have mountain bike race. It is different from other races around the world.  Yak Ru is more than a race, it is a full-on adventure packed in 10 days.
Before coming here, I had no idea what it was gonna be like. Now that I have been here, I love it. This place is nuts. I will come back.
Nepal was always very close to my heart. Now that I have got the taste of the high altitude race, my expectations are higher. Would love to come back.
I have a lot of stories to tell from this race. The mountains of Manang has a lot of potential for enduro and freestyle riders.
Race
Photo Gallery
Participants from Yak Ru Enduro 2019
Subtitle
FAQs
Learn everything you need to know about Yak Ru race.
Forty riders are the theoretical maximum that our current logistics convoy plans can accommodate between Kathmandu and the Manang District, as well as during the event itself concerning shuttle/uplift vehicles, hotel, and guesthouse bedding, and safety coverage. The remoteness and ruggedness of the environment the event passes through necessitates this.
Only the lucky enough to successfully register will be in for a treat, and the adventure of a lifetime!
Yes. We welcome friends and family members to come and support you as well as be a part of your adventure with us.
Non-riding persons may accompany the 4WD vehicles or hike up to stages to view the action, tagging along with marshaling and safety teams as they do. Companions may also ride their bikes along the event route, and are more than welcome to accompany event participants on the scheduled acclimatization ride (pre-race) and the group ride (post-race).
Companions receive the exact same services as the racing participants package, and the cost is the same.
Companions are expected to heed the safety advisories and direction of marshals, safety, and medical staff at all times so as not to interfere with the conduct of the event; or compromise their own safety or that of others.
The Yak Ru Enduro takes place in a high-altitude, high-exposure alpine environment of the Annapurna Conservation Area, specifically the Manang District. While the climate is humid sub-tropical (up to 20 degrees C in temperature) during a portion of the vehicular transport phase of the trip from Kathmandu, in the alpine region where the race takes place, temperatures can drop to as low -8 degrees C (or even lower, not counting wind chill) should bad weather take place.
October/November are the most desirable months to visit the Annapurnas in terms of stable weather patterns, but we cannot discount the possibility of freak weather leading to rapid changes in temperature and the arrival of thick cloud/mist, rain, hail, blizzards, high winds, and/or storms.
*Price ranges are correct as of 01 Dec 2019 – these are subject to price increases the closer it gets to the departure date, so book early to avoid disappointment!
A: The only air link between the rest of the world and Nepal is the airport in Kathmandu: Tribhuvan International Airport (KTM). Many flights require a connecting stopover.
From Singapore (SIN), the major air carriers include Malindo, Malaysian (connect via Kuala Lumpur); Indigo and Air India (connects via Delhi, calcutta); Thai (connects via Bangkok) & Lion Air (Connects via Bangkok)); and Silkair (the only one with a direct flight). The return fare price ranges from USD$360 (SGD$500) upwards currently.
From Dubai (DXB), the major air carriers include Jet; Air India (connect via Bombay or Delhi); Oman (connects via Muscat); and Hahn Air (the only one with a direct flight). The return fare price ranges from USD$400 (EURO 355) upwards currently. Turkish Airlines connect kathmandu to Istanbul which is a gateway to Europe.
From Hong Kong (HKG), the major air carriers include China Eastern (connects via Kunming); Air India & Jet (connect via Delhi); and Air Asia, Malindo, & Malaysian (connect via Kuala Lumpur). The return price fare ranges from USD$430 (HKD$3400) upwards currently.
Yes, nearly all nationalities need a visa to visit Nepal, except Chinese and Indian nationals.  A 15-day visa costs USD$30. You can pay in currencies like USD$, AUD$, Euro, or GBP. If you intend to stay longer than 15 days, please get a 30 days visa at US$50.
You will get Nepalese visas on arrival at Kathmandu airport. You will need one passport-sized photograph(1.5″ x 1.5″) if filling in a hard copy visa application, although electronic application facilities have recently been made available at Kathmandu airport. Visas can also be arranged in advance at your nearest Nepali embassy or apply them online .
While filling up the visa form, you will need an address in Nepal. Please use the following values for the address fields.
Address in Nepal: 
Name of Hotel – Nepali Ghar Boutique Hotel
House Number – Amrit Marg, Thamel
Street Name – Thamel
Ward No – 29
VDC/Municipality – Ka.Na.Pa
District – Kathmandu
leave the last two fields as defaults in the form as they are Immigration office
Pre-event, Yak Ru will arrange for complimentary vehicle transfers (using mini-buses / passenger vans) to meet you upon your arrival in Nepal at Kathmandu airport (Tribhuvan International Airport [KTM]) on 11 November 2020 and transport you to your official event accommodation. Similarly post-event, transfer vehicles are arranged on 20 November 2020 to transport you back to the airport.
If you are going to be in Kathmandu earlier than 11 November 2020 and require assistance, you have to pre-arrange it with us.
Likewise, if you wish to extend your stay in Nepal past 20 November 2020, do let us know in advance so we can advise you or make suitable arrangements for you transport-wise to other parts of Kathmandu/Nepal.
Yak Ru Race route
Manang
Manang offers amazing variety of high altitude terrain for ride and race.
The Yak Ru Enduro takes place in the Manang district of the Annapurna Ranges, Nepal. The 3-day, multi-stage enduro race format allows a truly immersive big-mountain race experience – unlike any other mountain bike event – in a beautiful location amongst some of the highest mountains on Earth.

The event features race stages between 3300-4300m elevation on Himalayan alpine & forest singletrack – and includes a variety of steep, technical, flowy & loamy trails.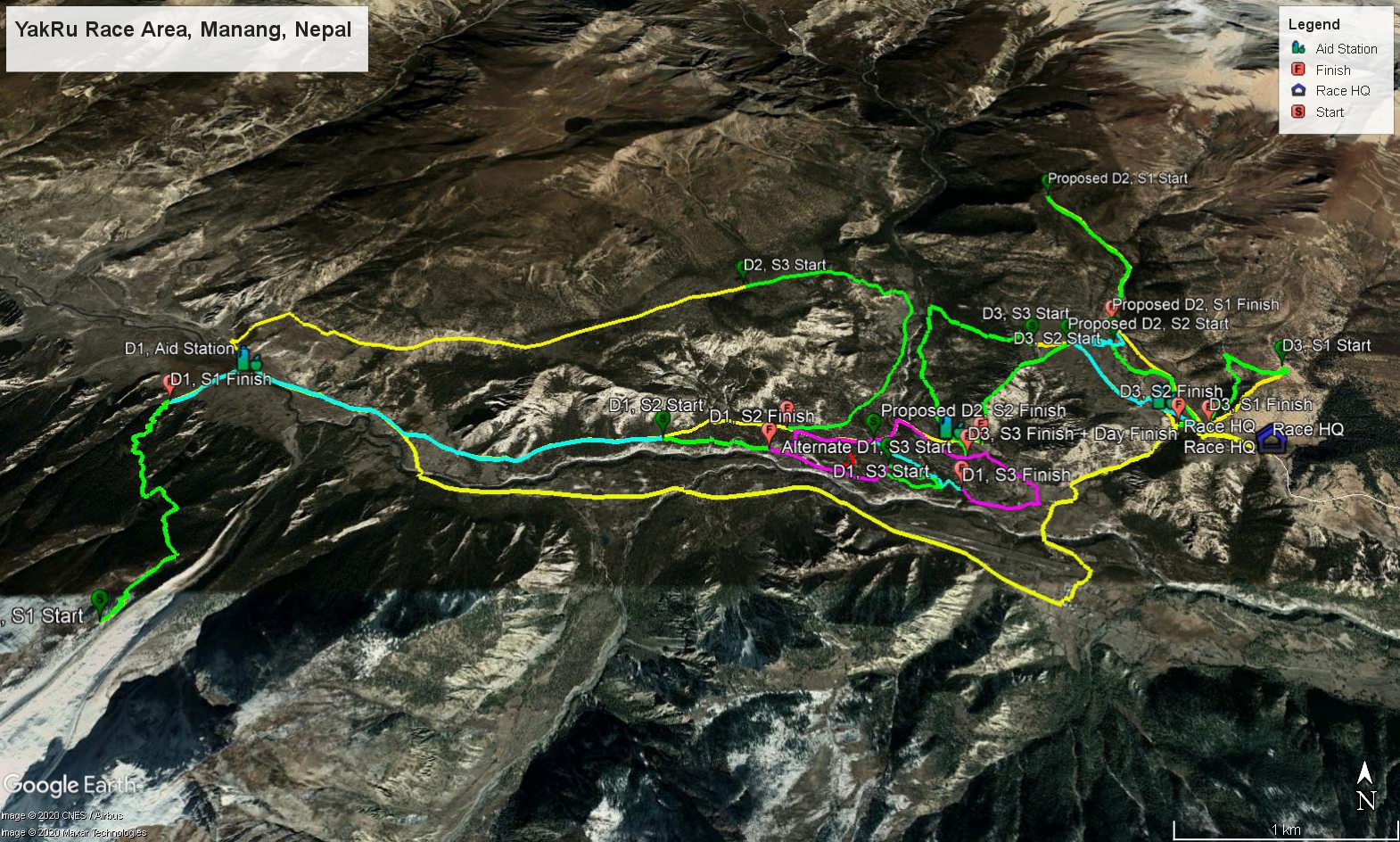 Yak Ru Enduro Race Route​
from the blog
news feed
Some description text for this item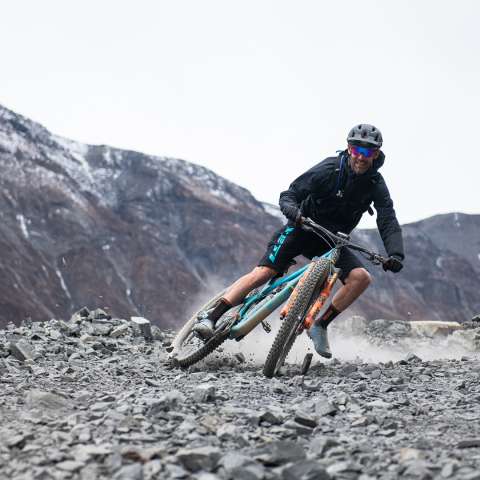 Yak Ru Enduro picture lands on the cover page of Issue #182 on the Australian Mountain Bike Magazine. In the story, Kristina…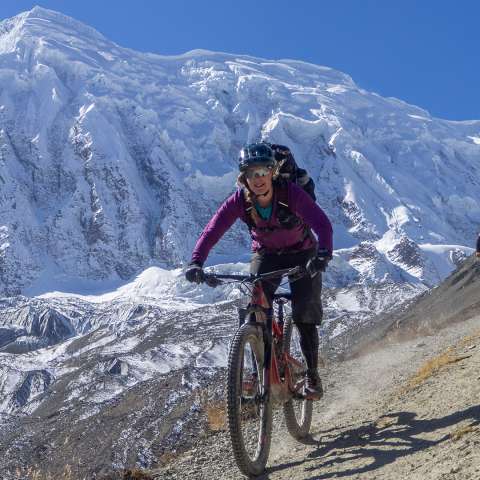 WORDS: ROBIN PIEPERPHOTOS: BEN GIBSON Robin Pieper, Ben Gibson and Phoebe Coers, three Kiwis packed their bikes and ventured to explore the…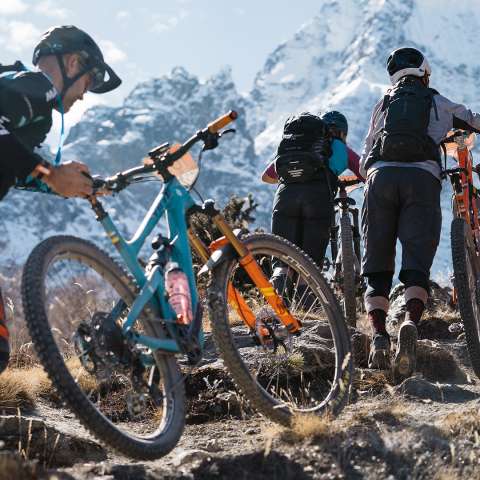 Behind the scenes of Yak Ru Enduro race 2019. Watch the three part series to see it all unfold in the Himalayan…
Subtitle
Have questions? Feel free to ask us
Some description text for this item