NepalSutra was created to market Nepal to the world with an intention to devise innovative ways to promote Nepal as a destination. To promote Nepal should not mean we should always talk about the Mount Everest and the Lumbini. These are our hard assets. We are proud to have them but NepalSutra™s objective is to promote Nepal and Nepali through softer assets such as the people, our ways of life, what we do and how we live in this society. We want to send out a holistic message to the world to promote Nepal. We also promote organizations that are social in nature. Please visit www.nepalsutra.com to learn more about our initiative.

Dawn Till Dusk is the first mountain bike company in Nepal run by professional Nepali mountain bikers, Chhimi Urkyen Gurung & Sonam Gurung. Dawn Till Dusk runs bike tours in Nepal & Tibet. Our tours are specially designed to take you deep into the culture and lifestyle of the local people and show you the best trails in the Himalayas, where most mountain bikers rarely get a chance to ride!
It started its operation in the year 1987 from Thamel, Kathmandu. The two brothers, Sonam and Chhimi Gurung together with few mountain bike enthuciasts started the biking outfit to explore the fascinating trails of Nepal. At the time when the people of their age would buy a piece of land to build their family house, they invested their money on a completely new phenomenon – Mountain Bike!! As absurd as it may sounded like back then, but now they laugh at the then people's notion that they were "nuts" to buy mountain bikes with the money otherwise they could have easily bought a chunk of land and benefitted from the land price appreciation.
Dawn Till Dusk today has a sizable operation and a very good reputation among the mountain biking community for operating quality tours and epic MTB race such as The Yak Ru. Besides running commercial mountain biking tours, Dawn Till Dusk also organises various charity based tours.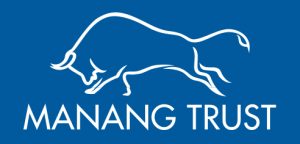 Manang Trust Saving & Credit Co-op Ltd., was established on Shrawan 15th, 2066 (July 30, 2009) and started operation on Baishak 1st, 2067 (April 14th, 2010). It was founded on the belief that all people have the right to affordable, reliable and accessible financial services. Manang Trust is a community member based credit union that believes in improving people's lives, by creating opportunities that last. To achieve this, we, work in partnership with our community members and provide them with financial solutions that meet their needs through our various financial products and services. http://www.manangtrust.com/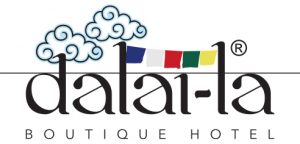 At Dalai-La Boutique Hotel, our philosophy is defined by our pursuit of simplicity, elegance and excellence.
From eco-friendly service essentials to the décor of restored hand-made indigenous artifacts over 50 years old, all within an environment of traditional Nepalese architecture with accents of Buddhist leitmotifs, we aim to define the standard of a unique and unforgettable experience in Nepal. We take pride in being one of the best boutique hotels in Kathmandu, Nepal.
https://dalailaboutiquehotel.com/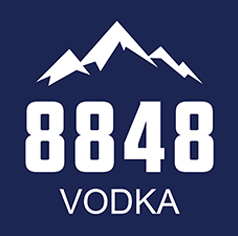 Mount Everest, known as Chhomolungma by Sherpas meaning Mother Goddess of the Earth is the highest point in the world standing at 8848 meters. This vodka is crafted from imported grain spirits, distilled from Soft French Winter Wheat and blended in small batches with Pure Spring Water from the Himalayas. http://8848vodka.com/
Air dynasty Heli service Pvt Ltd. was established in 1993. Air dynasty's fleet includes 4 Ecureuil As350 Series Helicopters. Air dynasty is the oldest among a few operators of light helicopters and the operators of Ecureuil helicopters in private aviation in Nepal. http://www.airdynastyheli.com/

Big Mart is a chain of supermarkets in Nepal. With a mission to be the most admired supermarket chain in South Asia, Big Mart endeavors to bring world class grocery retailing to the Nepalese masses. For more information visit www.bigmart.com.np or get in touch in with us at https://www.facebook.com/BigmartNepal.
For telephone enquiries, please call at +9771400520 or write to us at info@bigmart.com.np

Grande International Hospital supports Yak Ru as medical partner for the Yak Ru enduro race. Three doctors from Grande International Hospitals EMS/Rapid Response Team will be accompanying Yak Ru race. 1 doctor will be on site and 1 doctor will be on standby in Kathmandu to receive the patient if we evacuate from the site. With this level of professional planning from the Department of Emergency, we have all the assurance we need to run our race smoothly in case of an emergency.
Grande International Hospital, Nepal's first world class hospital has been established in collaboration with Bangkok's renowned Samitivej Hospital. The 15 storied hospital building with 298,999 sq. ft. area has been constructed on a 32 ropani land. This 234 bed hospital with fully equipped computerized system has 8 modular Operation Theatres and 2 minor Operation Theatres, six of which are equipped with facilities to broadcast surgery throughout the world and make live surgical discussions possible. In addition to personal cabins, there are also several general wards.
http://grandehospital.com/

EKbana is with a robust team of web & mobile enthusiasts. We offer creative and cost effective solutions for web design and development, web-based applications, mobile applications, and mobile QA. With delivery teams in Tokyo and Kathmandu, we take pride in providing quality services to our clients globally. Our vision is to provide complete Information Technology Solutions with best design and web engineering practice.
https://ekbana.com/
GoPro makes the world's most versatile cameras. GoPro, Inc. is an American technology company founded in 2002 by Nick Woodman. It manufactures eponymous action cameras and develops its own mobile apps and video-editing software.
www.gopro.com
Himalayan medics has been established to ensure a safe, secure and healthy future for Himalayan travel and adventure tourism.
http://himalayanmedics.com
Himalayan Java is the first Speciality Coffee house in Nepal, which excels in quality and customer service. Himalayan Java has now been doing business in Kathmandu since 1999, and over the past fifteen years the company has grown and progressed in many areas. Himalayan Java coffeehouse are designed to promote coffee drinking and to provide a unique, relaxing, comfortable, clean environment for customers to escape from the pressures of the outside world and drink coffee beverages, meet friends in totally different atmosphere.
http://himalayanjava.com/
The North Face, Inc. is an American outdoor product company specializing in outerwear, fleece, coats, shirts, footwear, and equipment such as backpacks, tents, and sleeping bags. https://thenorthface.com/
Brasil Ride and Yak Ru join hands to cross promote
March 17, 2016
Two of the best-in-class mountain biking races from Brazil and Nepal have joined forces to cross promote each other's race, Brasil Ride and Yak Ru-Annapurna Challenge. This is an excellent example of cooperation among the mountain biking fraternity of the world. Brasil Ride is in its seventh year running while Yak Ru is in its third year. Brasil Ride is scheduled between 15 to22 October 2016 whereas Yak Ru is scheduled from 22nd April till 03rd May 2016.
Brasil Ride is held in the South American tropical rainforest settings of Brazil whereas Yak Ru is held high in the mountains of Himalayas of Nepal, but both of these races provide one thing in common, that is an Epic setting for the competition. World's best mountain biking athletes congregate in these two races to challenge their own very best and relive the moments.
The two race organizers have also agreed to send their athletes and officials to each other's race as a means to further bolster co-operation between them.
For information on these races, please visit the following websites.
http://brasilride.com.br/
http://www.yakru.com/
For further communication, please contact
Public Relations / Media
Mob. + 55 (19) 9 9605.4899
Brasil Ride Press Team
press@brasilride.com.br
www.brasilride.com.br
Mr. Sunil Chandra Sharma
Race Marketing Director
Mob +977 9801011287
Yak Ru – Annapurna Challenge
www.yakru.com